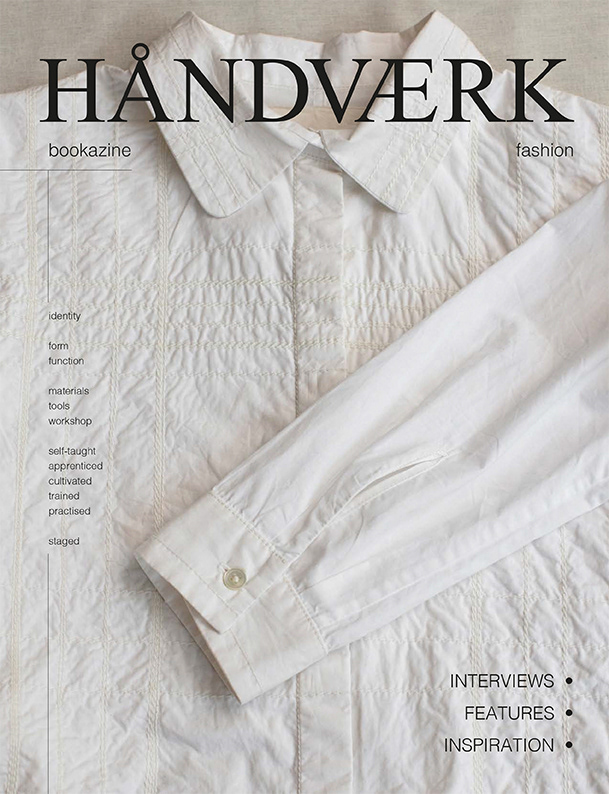 photographed by Rigetta Klint
HÅNDVÆRK takes you behind the scene of crafts, artisanal production, architecture and design in respectful and in-depth interviews accompanied by beautiful photographs and complemented by top-quality printing and paper.

HÅNDVÆRK bookazine is an independent publication with an associated digital platform.
HÅNDVÆRK believes that the nearest shortcut to a sustainable and durable practice goes through knowledge of and respect for materials and craftsmanship.
HÅNDVÆRK bookazine promotes the living, changing practice of arts and crafts.
HÅNDVÆRK is about food, fashion and interiors – but most of all, it is about people.
The magazine is available in both digital and print