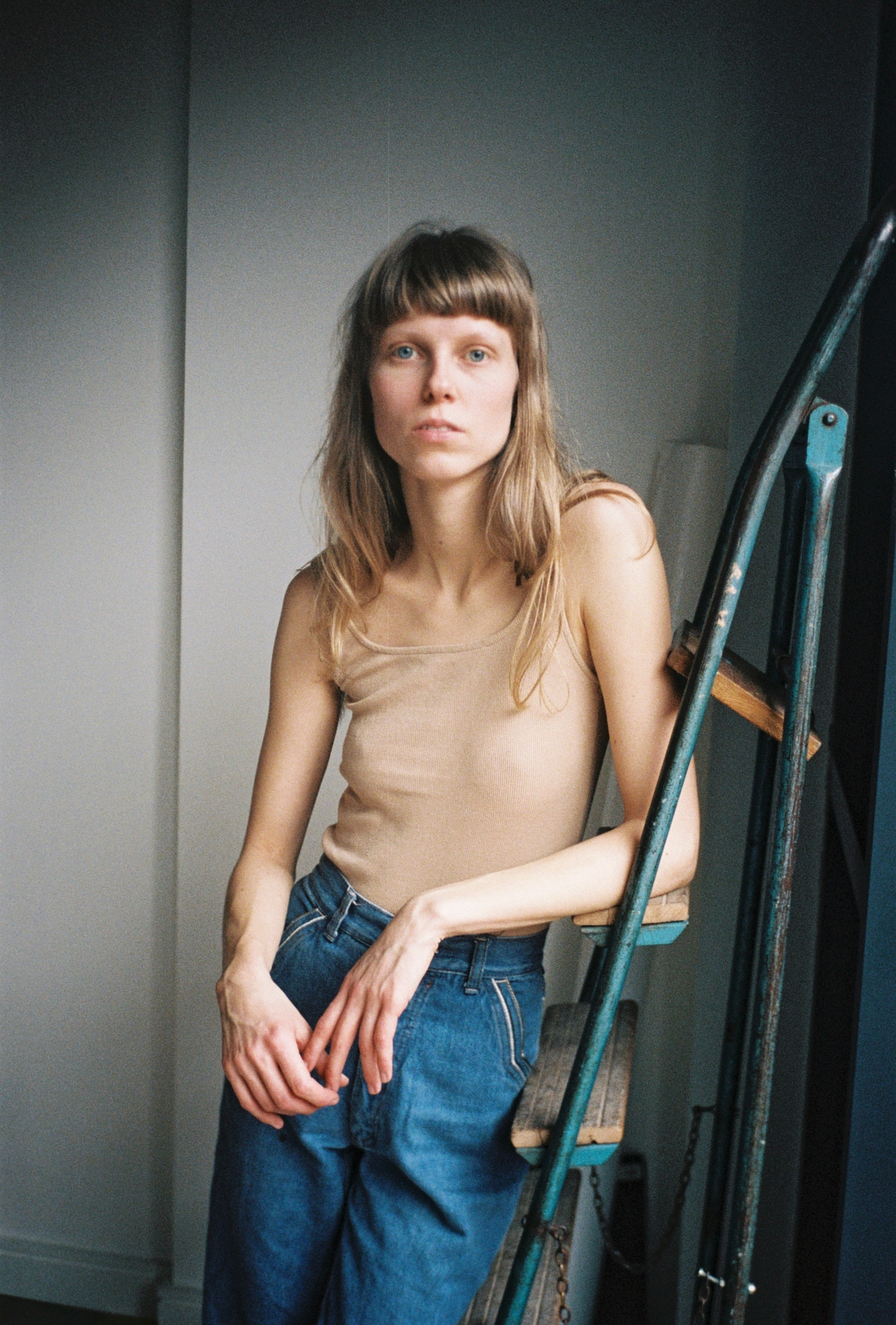 Amanda Ljunggren is a Textile Artist based in Wiltshire, UK
Growing up in Sweden, Amanda moved to London in her late teens and quickly got involved in the artistic communities surrounding her. With an open mind to explore different practises she started off as a paint shop specialist and shortly moved on to working in the art department on set, building backdrops and props for fashion, film and advertising.
Being able to turn her making into a living in the art department grew her confidence to set up her very own studio in 2019.
Amandas style is distinctive and playful, often based on minimalist line drawings depicting colourful gestures and characters. Her work is tactile and invites you to touch. The process is intuitive and she is not afraid of mixing all of her talents when presenting her work. 
"Where does the creative practise end and the artist begin?"
Amanda uses this never ending question to weave herself into her work. Building a creative landscape alongside the individual pieces. Blurring the lines between performance, set design, textiles and everyday life. 
She creates objects that can be exhibited as works of art, worn or lived alongside in the home.
 Get in touch